Туроператор Эланд турс
A.R Eland Tours LTD is an Israeli incoming tour operator as well as outgoing tourism agency. We organize a variety of tours options in Israel Jordan and Egypt. We invite groups organizers and individuals to contact us about all types of tours, including pilgrim, educational and spa. Through our agency, all transportation options and professional guides are available at your disposal. With over a decade of experience, whoever wishes for quality and attractive prices, contacts Eland Tours.

Дорогой Иисуса

Мы хотим, чтобы каждый христианин хотя бы раз в своей жизни посетил Святую Землю, где родился Иисус Христос, прошёл его тропами. Все желающие посетить Святые места могут воспользоваться услугами нашей компании как для паломнических, так и для индивидуальных туров.
Visit Israel with Eland
We invite you to watch short films about Israel, taken by romanian television traveling with ELAND TOURS.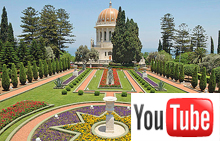 *Currently available only in romanian language.